FAIR MANUFACTURING BALE PROCESSORS FOR SALE
The 7830 Bale Processor is our fully loaded, side discharge round bale processor with an in-cab control panel.
Hooking up is made simple with only one hydraulic remote required, allowing an easy connection between your hay bale processor and tractor. Electric controls allow the operator to simultaneously control multiple functions for fast and efficient operation.
An industry leading high torque motor, aggressive slats, and the heaviest flails on the market create unmatched performance.
Cattle feeding and bedding must be done in every weather condition. Your hay processor should handle round bales in any condition - flat, frozen, wet, hard or soft. Our 7830 Round Bale Processor will deliver the functionality you need to get the job done at the right price.
Patented Bale Ejection Door
Easy Maintenance Access
Adjustable Hay Discharge Opening
Hydraulic Slug Bars
Hydraulic Discharge Door
Heavy Duty Conveyor
This round hay bale shredder has a patented rotor design
Fine Cut Stationary Knives
In-Cab Control Panel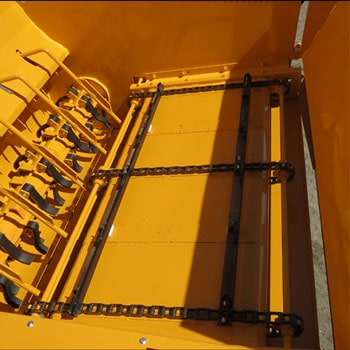 A large gap between the slats pushes the bale rather than carrying the bale, translating to less slippage of the bale over the slats and less wear and tear on components (standard on all models).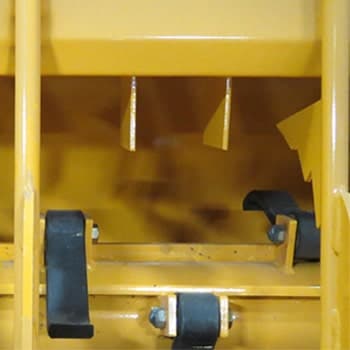 The flails on the rotor pass through removable stationary knives to chop hay for a more palatable consumption and a finer cut. (standard on all models)  5/8"x 2" flails are heaviest on the market.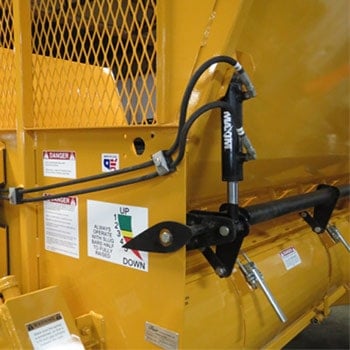 The hydraulic slug bars allow the operator to decrease knife exposure as the bale gets processed down to a smaller core for complete control of discharge volume.  (standard on all models)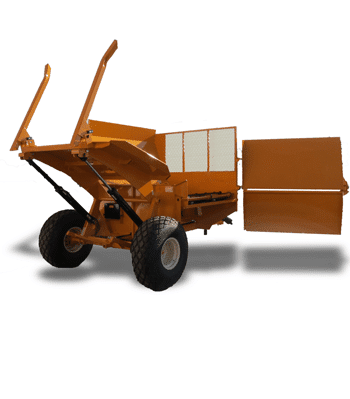 The side door swings out allowing for bale ejection if mold or other unwanted materials are discovered mid process.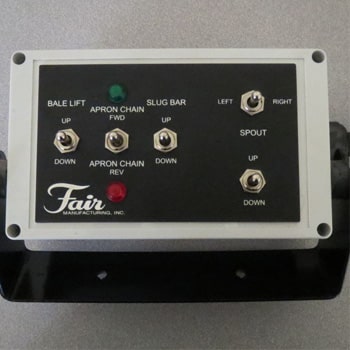 Only one tractor remote is required making hooking up quick and easy. All electric controls can be mechanically overridden.
(standard on 7830 & 7830-TD)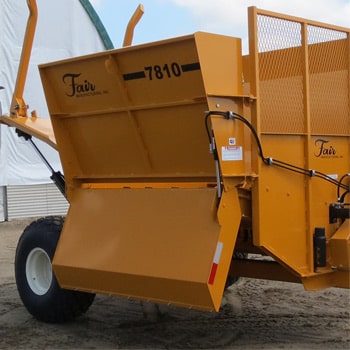 The hydraulically operated door enables operators to bunk and windrow feed or fan out hay for bedding from the convenience of the cab.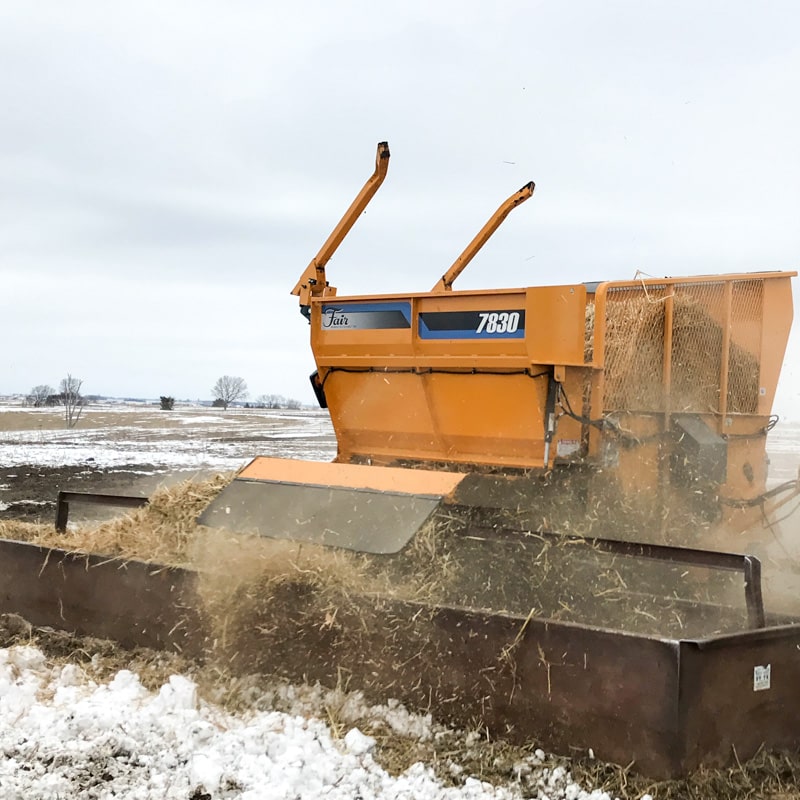 The discharge opening can be quickly adjusted with two latches. This feature accommodates hay that is wet or saturated to be processed without plugging.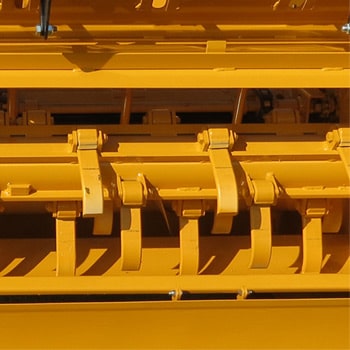 The patented parallel running bars create separation between the twine and rotor, allowing the operator adequate space to insert a cutting tool for easy twine removal.
16.5L-16.1 Flotation Tires
TOUGHEST EQUIPMENT ON THE MARKET.
JOIN OUR MAILING LIST
Sign up to receive our latest innovations & products
FAIR MANUFACTURING builds equipment you trust in the worst field conditions. We know you have a reputation to uphold and a community who relies on you. Our products have been tested, tried and abused in the field for over 50 years.