FAIR MANUFACTURING BALE PROCESSORS FOR SALE
Bale Processor & Straw Blower
The 7830-TD Bale Processor is our Top Discharge round hay bale processor & straw blower with casting ability up to 100 feet in all directions. This round bale processor is the best machine for bedding pens and buildings, stockpile grinding and land reclamation projects.
In-cab controls are added to save time and energy - with only one tractor remote required. Our design has few moving parts with two oil bath chain drives and no belts that slip under high loads. The powerful fan is mounted on the same axis as the auger enabling it to handle large masses of wet hay without plugging. It also greatly simplifies the design translating to low maintenance and excellent longevity.
Our 7830-TD hay processor will shred hay bales and cast material in the worst conditions.
Simple Design with Fewer Plug Points and Less Moving Parts
Easy Maintenance Access to Blower, Auger, and Rotor
Robust Oil Bath Chain Drives - No Belts!
Hydraulic Slug Bars
In-Cab Control Panel
Heavy Duty Conveyor
This round hay bale shredder has a patented rotor design
Exclusive Bale Ejection Door
Easy Replacement Liners
Material that is shred by the rotor enters the center of the blower and is accelerated out eliminating fan plugging problems experienced with other designs. This simple design has few moving parts and has the increased benefit of unmatched rigidity to handle large hay masses and wet materials.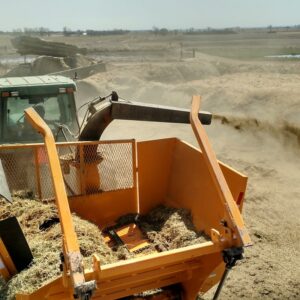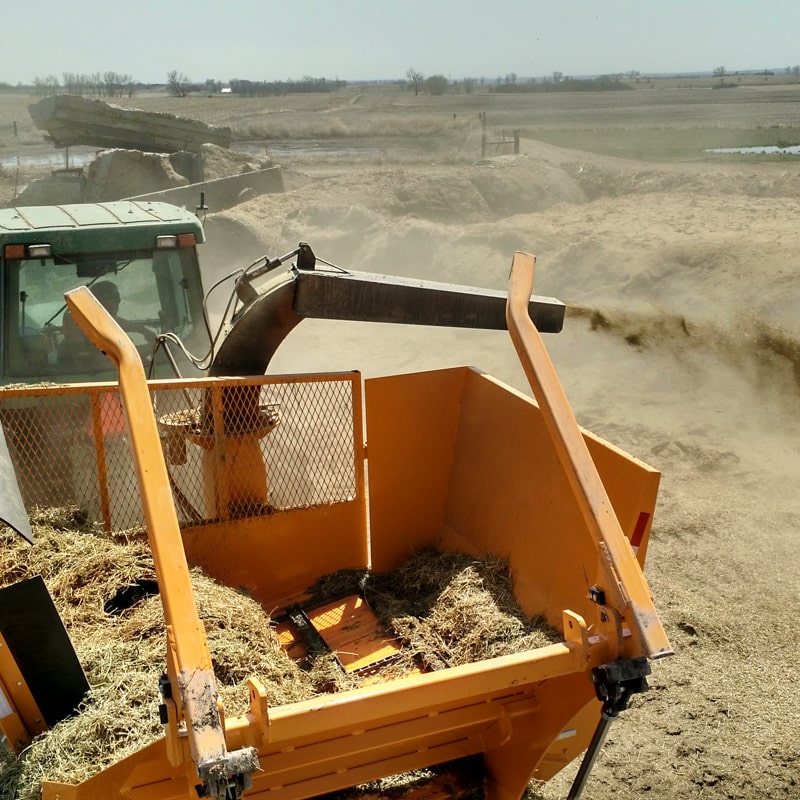 The hydraulically controlled spout casts up to 100 feet on either side of the processor. The extended length deflector gives the operator complete control over the discharge location when bedding tight pens or barns.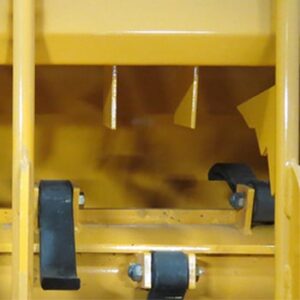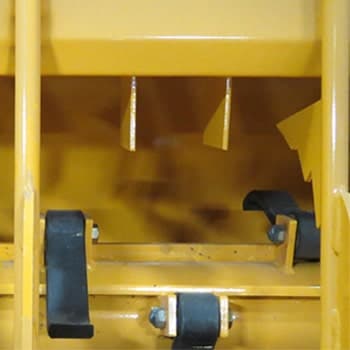 The flails on the rotor pass through removable stationary knives to chop hay for a more palatable consumption and a finer cut. (standard on all models)  5/8"x 2" flails are heaviest on the market.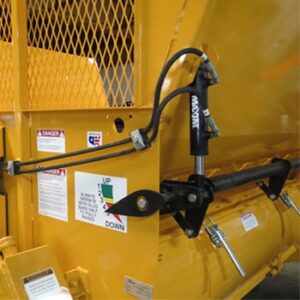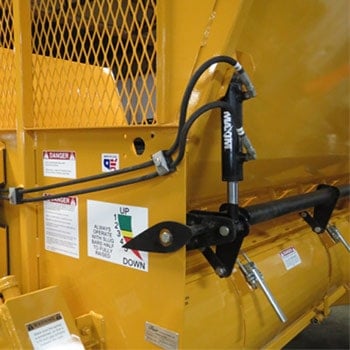 The hydraulic slug bars allow the operator to decrease knife exposure as the bale gets processed down to a smaller core for complete control of discharge volume.  (standard on all models)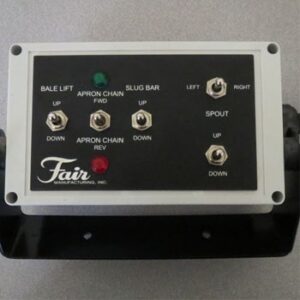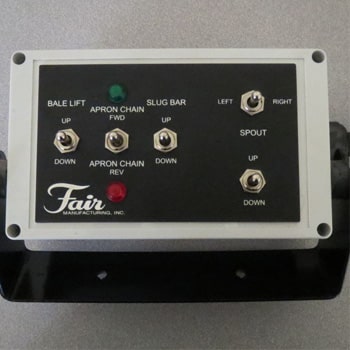 Only one tractor remote is required making hooking up quick and easy. All electric controls can be mechanically overridden.
(standard on 7830 & 7830-TD)
The discharge door opening can be quickly adjusted with two latches. 7830 model is hydraulically operated.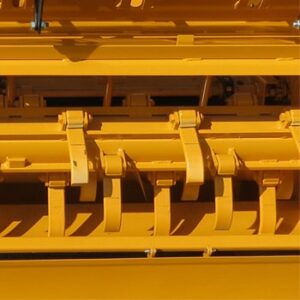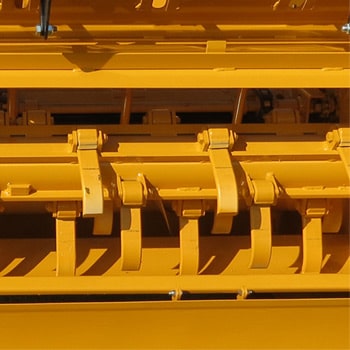 The patented parallel running bars create separation between the twine and rotor, allowing the operator adequate space to insert a cutting tool for easy twine removal.
Both rotor and auger are driven by heavy-duty oil bath chain drives. This no-slip, worry free design transmits full power while eliminating the maintenance and slippage of belt drives.
Along with the patented bale ejection door, the rotor, auger, and blower have large access panels allowing operator easy access without entering machine.
16.5L-16.1 Flotation Tires
Standard on all 7800 series models
The 7830-TD bale processor can function as a straw blower and soil erosion tool for landowners and landscape contractors. As our top discharge processor, the 7830-TD can cast straw & hay up to 100 feet. Simple design and easy maintenance makes it the perfect performance choice as a straw blower. Removable stationary knives chop hay & straw for a fine cut in all conditions. Excellent for layering straw over newly seeded soil.
TOUGHEST EQUIPMENT ON THE MARKET.
JOIN OUR MAILING LIST
Sign up to receive our latest innovations & products
FAIR MANUFACTURING builds equipment you trust in the worst field conditions. We know you have a reputation to uphold and a community who relies on you. Our products have been tested, tried and abused in the field for over 50 years.