SNOCRETE® AG SNOW BLOWERS
SNOCRETE® PTO DRIVEN SNOWBLOWER
The Most Aggressive and Durable Agriculture Snowblower on the Market
The Snocrete® Ag Snowblower is the combination of unmatched performance and durability in a PTO driven snowblower for extreme duty applications.
The 1060C tractor mounted snow blower is our 10' to 11-1/2' wide PTO driven model. This unit is ideal for large tractors from 275-375hp - used as a rear mount snowblower.
The Snocrete® design is proven tough for over 50 years in the harshest winter conditions. The single-stage twin fan design is ready to take on the hardest snow and whatever lies hidden beneath!
Efficient Single Stage Twin Fan Design
Standard Spout Enclosure and Deflector
Bolt on Replaceable Ice Chopper Bars
Bolt on Replaceable Cutting Edges and Skid Shoes
300° Spout Rotation
High Profile Spouts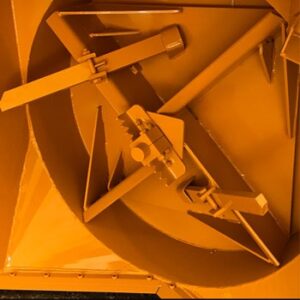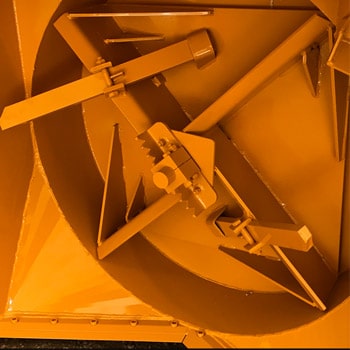 Break up snow and ice while cleaning the corners away for an easy and even feed. Easily replaceable bars work in parallel with shear bolts. Shear bolts protect against radial show loads. Bolt on chopper bars protect against axial shock loads. Together the machine has unmatched protection against foreign objects minimizing downtime with easy serviceability.
The blower drive is in a sealed oil bath for worry-free operation.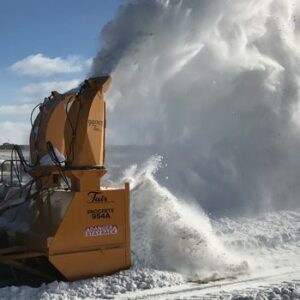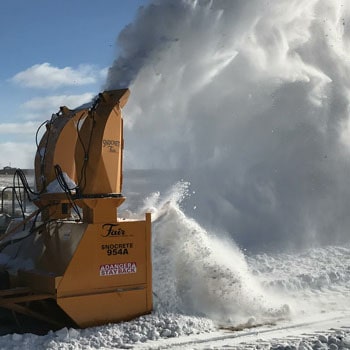 The tall reinforced snowblower spouts carry snow up and discharge at the optimal casting angle. This keeps the snow out of the vision of the operator.
Enclosed snow blower spouts prevent dusting and greatly improve operator visibility during dry snow conditions.
Casts snow backward or in any direction, allowing passage around obstacles without hitting them with discharge.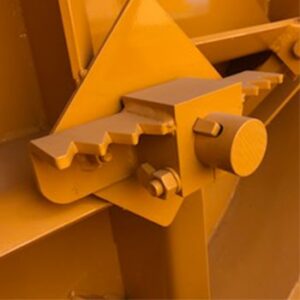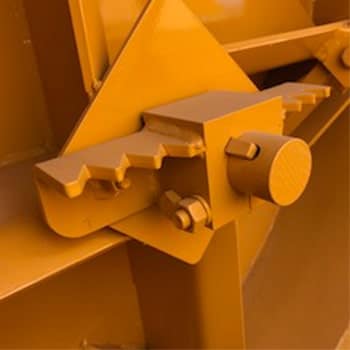 Bolt holes use heat-treated inserts to keep holes from elongating after extended use.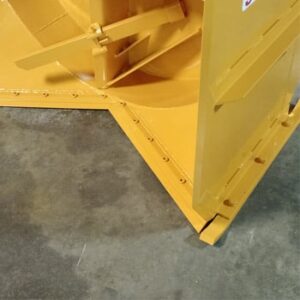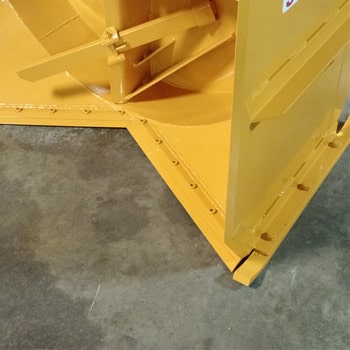 Reversible skid shoes extend the wear life on your tractor mounted snow blower.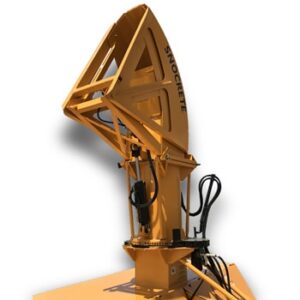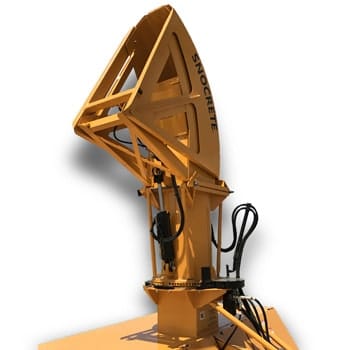 An optional tow-stage contoured and compound design (no square corners) that holds snow in a tight pattern and prevents discharge from splintering in the wind.
Fair Manufacturing is Your #1 Tractor Mounted Snow Blower Manufacturer
Upgrade your used 3 point hitch snow blower with a heavy duty new Snocrete® PTO Driven Snowblower.
Your farm deserves a tractor mounted snow blower that performs in the toughest conditions.
TOUGHEST EQUIPMENT ON THE MARKET.
JOIN OUR MAILING LIST
Sign up to receive our latest innovations & products
FAIR MANUFACTURING builds equipment you trust in the worst field conditions. We know you have a reputation to uphold and a community who relies on you. Our products have been tested, tried and abused in the field for over 50 years.